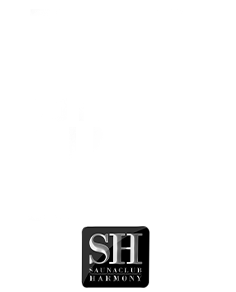 Naturist girls from 18 years
Things get hot in the Harmony sauna club.
Here you get an insight into the presence, preferences and services of our female guests.
Would you like to find out which sexy girls are our guests before you visit the Harmony sauna club? Then you will find a live overview of the women present here.
Here the girls not only reveal intimate details, such as cup size or their age, some of them also appear in other hot photos, in stimulating lingerie in appetizing poses. The nudist girls who are our guests have mastered the fine art of seduction and will make your stay an unforgettable and erotic experience. See for yourself!
Naked and unabashed women - eroticism and lust at the highest level
In the Harmony sauna club in Hamburg you will find naked and hot girls for every taste. The independent women await you every Friday completely NAKED at reception - that's how nudism should be!
A completely new experience awaits you in our naturist club. There is something for every taste and type. What are you into? Unashamedly or discreetly? Submissive or dominant? You have the hot choice.
Blond, brunette, black or rather wild red hair? Dark or light skin type? Seductive or innocent looks? The diversity of the extremely charming female guests is remarkable. From small to large bust sizes, slim to normal curves, short to long hair: In the Harmony sauna club you will find your girl who will pamper you to your heart's content!
Relax in one of the finest sauna clubs in Germany with a glass of sparkling wine or champagne. Use the extensive wellness possibilities of our sauna club and take advantage of the service of the independent ladies.
Note: The ladies have commissioned us to publish their profiles.
Hygiene & independent services of the female guests
Quality and health are a matter of course. Therefore, the self-employed women undergo medical hygiene tests at regular intervals.
All female guests in our club are at least 18 years old. You can see the presence of the individual ladies in our "Erotic Girls Gallery" above. The women are our guests and settle their services independently with their guests. The entrance fee to the Harmony does not include any services for the ladies!
All agreements regarding these services are to be made exclusively with the ladies themselves! We at Saunaclub-Harmony have no say in this regard, nor can we provide information about this.
Condom Mandatory
(ProstSchG § 32) Condom obligation - Prostitutes have to ensure that condoms are used during sexual intercourse.
1. Customers of prostitutes and prostitutes must ensure that condoms are used during sexual intercourse.
2. The operator of a prostitution business is obliged to draw attention to the condom requirement in prostitution establishments, in other rooms regularly used for prostitution and in prostitution vehicles by means of a clearly visible notice.